xkcd
on time travel: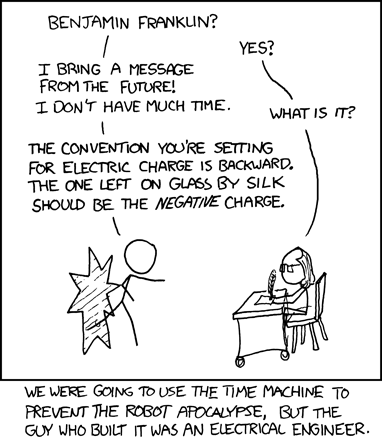 It's hard to blame Franklin for getting that one wrong. He gave the future
this quote
, which seems particularly apt these days, when asked what the Constitutional convention had produced:
A republic, if you can keep it.
That should have been all the wisdom we inhabitants of the future needed.