There was a time, long ago, when the "M" in "MTV" meant "music". As xkcd explains: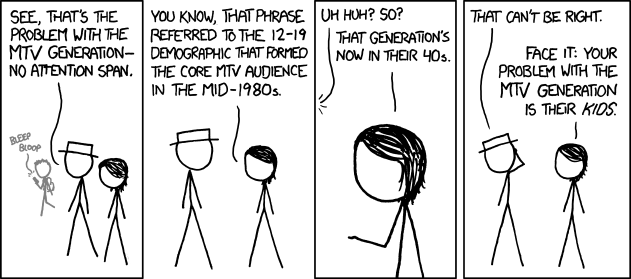 There was a time when you could tune into the channel pretty much any time you wanted, and be treated to marvelous little videos like
this
,
this
,
this
, or one of my personal favorites:
Now, you have to comb YouTube.
In some ways, television was better back then...